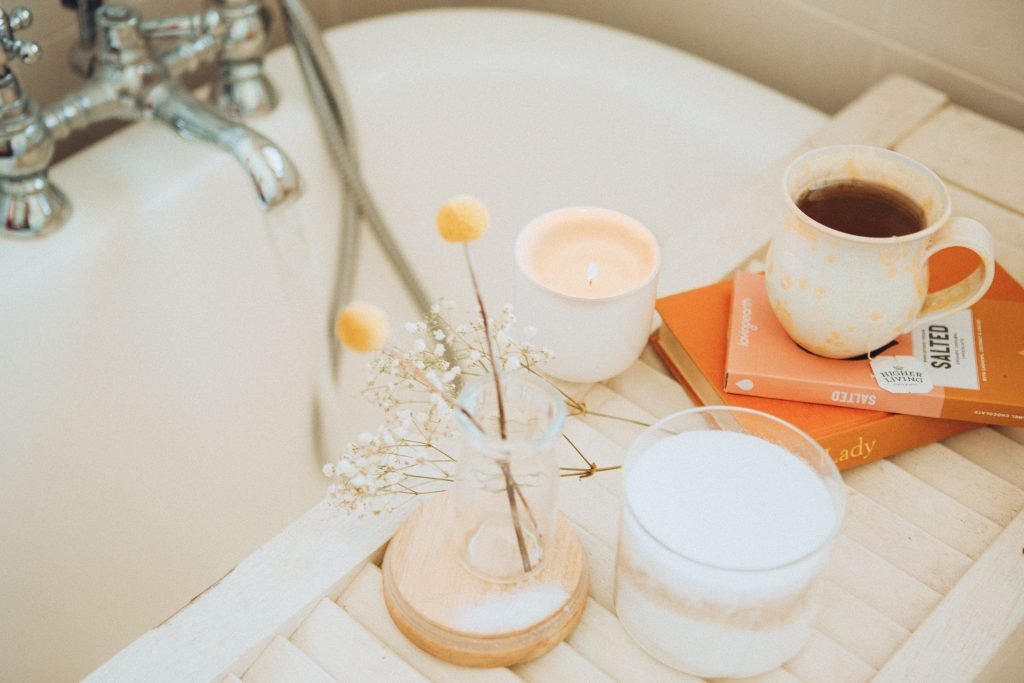 We're in an international coronavirus crisis and reeling to cope with its impact on school, work, and daily living; who has time for self-care? The answer is that it's not a question of having time. After all, many of us are grounded at home in a way that may have been unthinkable just a few months back. It's more about what we are prioritizing and when.
Self-care is often a casualty of stressful events, which is understandable. When we're struggling to figure out how in the world to keep our kids busy during quarantine, taking a bath seems almost ridiculous. But the truth is that prioritizing health and emotional well-being with small acts of self-care is really important. It signals to our minds and bodies that we can take a break from the stressed, high-alert state that — over time — can take a tremendous toll on our physical and emotional health.
Ongoing and unrelenting stress leads to the release of the hormone cortisol. A constant flooding of cortisol through your body has very real and deleterious consequences, including being linked to heart disease, cancer, digestive issues, brain fog, and mood disturbances like anxiety and depression. Our bodies, including our minds, are a system. When the system is overtaxed, it's important for there to be a pause button. Self-care can be just this kind of pause button for your brain.
Self-Care Tips for Surviving Quarantine
1) Do self-care triage and focus on sleeping, healthy eating, and hydrating. No deep breathing exercise will make a significant impact if you're not sleeping, for example. Your time close to home is a good opportunity to make health-related resolutions, like drinking the recommended eight 8 oz. glasses of water a day, practicing good sleep hygiene, and balancing your diet.
2) Break a sweat. Whether it's walking your dog an extra time per day or dusting off your elliptical, exercise is a critical way to care for yourself. It will help you stave off weight gain, feel better and stronger, and help your body to slough off stress.
3) Think about what you consider important to your own sense of normalcy and well-being. Do you feel lousy when your roots show for too long? Make a plan for coloring them at home. Do you rely on regular social check-ins with colleagues at the office? Odds are others are missing it, too. Propose online check-ins for the time being. Like fancy coffee? Research how to make a great cup at home. These are small luxuries that could have a positive contribution to your well-being and aren't that hard to do.
4) Train your brain. Your mind needs a breather, too, and would benefit from practicing some simple (and free) mindfulness techniques. Just five minutes twice a day can have an enormous impact.
5) Ease your mind. The stress of this pandemic is real and so are the emotions we are experiencing. If you haven't already, now could be a good time to seek the support and help of a counselor. Many therapists are offering counseling online so you don't have to choose between your physical and mental health when getting help.
Self-care is not a luxury during a crisis; it's a necessity. Take the time to think about your needs during this chaotic time and make a plan for implementing ways to keep yourself healthy — mind and body.