Relief is in reach.
Online counseling for residents of Virginia.
Are you struggling?
Feeling lonely or disconnected?
Not functioning the way you would like?
We'd like to help.  Call today or book an appointment.
Feeling worried, stressed, and distracted?  The fact that you're not alone makes it better in some ways, but worse in others.  It can be hard to know who you can talk to about your fears when your friends, family, and neighbors are all feeling the pressure, too.  
Right now, it may be hard to seriously consider taking care of yourself when you're worried about navigating working from home, handling your new job as a homeschooling parent, and trying to find ways to entertain your kids indefinitely while sheltering in place.  You may be worried about the economy, too, and what is going to happen to your job.
Our New Normal
We know that when we settle more into a new normal over the next few weeks and months, that our mental health needs — as individuals and a community — are going to start to show.  Some of the needs will include grieving all of the losses we have experienced due to coronavirus– the missed graduation ceremonies, the tournaments and plays and big events not played or attended, and the milestones that have gone unrecognized.  These losses are real and important.We also know that our world has changed.  A lot.  What we do not know (and will not for a while) is how long the changes will last and which ones will revert back to the way they were before.  The stress of this uncertainty is also something that can wear on a person over time.
Help When You Need It
Please know that when and if you need support and a place to take care of your mental health needs, the therapists at Nova Terra Therapy PLC will be here to help.  With online video sessions and telephone counseling, we have safe, secure distance options to take care of your mental health needs.  When it is safer again to meet in person, we also have good protocols in place to minimize contact between clients, bypass the waiting room, and keep our surroundings as hygienic as possible.
No counselor can promise to relieve society's ills but we can help you to better cope with stress and give tools for dealing with issues that may trigger you in a negative way.  We will listen carefully and will seek the most effective ways to get you relief from what is bothering you.
More When You Want It
It's not just about symptom-relief.  When the dust settles, it will also be about getting to live your best life. 
Imagine if you had a good handle on your issues and could begin to focus on what you want out of life, whether it's your next step with work, your interests, or your relationship.  Perhaps you want help with sticking to your goals or finding a better balance between work and home.  Whatever the situation, we take your happiness seriously and will work tirelessly alongside you to help you get it.
In order to do this, we employ a variety of counseling methods that are evidence-supported and effective, including EMDR, cognitive-behavioral therapy, and solutions-focused counseling in our work with adults. 
If this sounds good to you, if you are ready to take the first step, or you just want to gather information for when you are ready, please reach out.  We are helpers who want to help.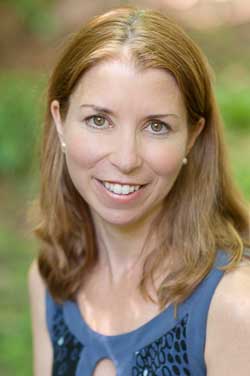 Elizabeth Brokamp
I am Elizabeth Brokamp, a licensed professional counselor with over twenty years of professional experience.  I work with clients to help them get relief from trauma, stress, grief, and anxiety using CBT, EMDR, and other research-supported counseling approaches.  My clients leave counseling looking forward, not stuck in old, painful patterns.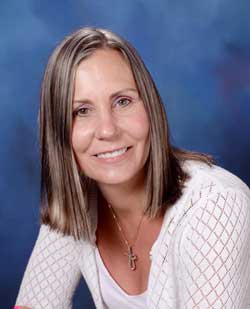 Jodi Kohut
My experience includes over 30 years of professional business experience. This combined with my formal education from the CACREP-accredited Masters in Clinical Mental Health Counseling make me uniquely prepared to understand the stressors and challenges that living in the DC metro area can bring. 
Mission Statement
Nova Terra Therapy is a group of helpers who are dedicated to emotional well-being and the alleviation of suffering. As counselors, we are also advocates for a just and equitable world and toward that end, our practice welcomes people of all belief systems, from all backgrounds, and with every kind of family constellation. We hope that our community sees us as a place of peace and healing.
We acknowledge that each of us is the product of our individual experience, as well as our systemic context, and are committed to continually examining thoughts, behaviors, biases, assumptions, and prejudices that underlie our work. We invite questioning, sharing, and challenging, knowing that it is in vulnerability that there is the greatest opportunity to learn and grow.
Please join us in creating a refuge in which difference becomes the start of a conversation, not the end of one. We care deeply, will listen intently, and work tirelessly in service of good mental health treatment for all.