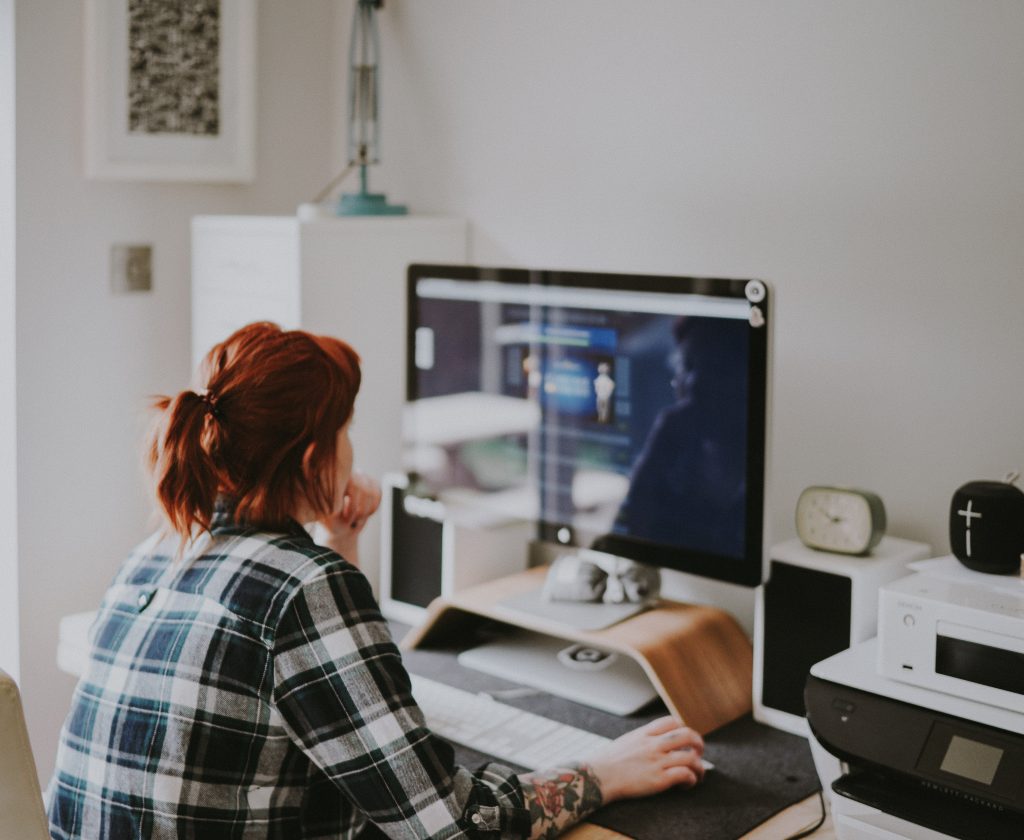 Been meaning to go to counseling for a while? Has coronavirus interrupted your plans? You may be walking around feeling on edge and recognizing that your anxiety is getting worse. The unknown related to the coronavirus (Will my kids' school close? Are my elderly parents safe? What will happen to my job?) may be getting to you, which is understandable. You could really benefit from talking to someone but you're hesitant to make any appointments at this point. It doesn't have to be all-or-nothing, though. While getting to a counseling office may be hard (if not impossible), that doesn't mean you can't access help.
Luckily, tech advances have made online counseling a viable option for people who are confined to home during the coronavirus. It's also good for people who want more privacy than an in-office visit allows or who don't have time for a commute to a counseling office. People who are sick, or who have physical limitations may also be good candidates. While counseling online may not be your preferred way of getting support, it can be a temporary means of getting help. A range of issues, including anxiety, depression, and fears may be appropriate for online counseling treatment, depending on severity.
Questions about Online Counseling
Nervous about trying counseling online? Here are answers to some of the most commonly-asked questions.
How Tech-Savvy Do I Need to Be?
If you can use email, access the Internet online, operate your computer's camera, and do basic troubleshooting with computer sound and display, you should be able to participate in online counseling. To allay any concerns you have about accessing counseling online, please schedule a 15-minute consultation with Elizabeth Brokamp, LPC. She will talk with you about what to expect and assess — along with you — your suitability for online counseling.
Is Online Counseling Effective?
Yes! Online counseling, while not the same as in-person, can be an effective and efficient way to receive support. You may want to check that your counselor is specifically trained in online delivery of counseling services. Elizabeth Brokamp is certified in the delivery of telemental health (BC-TMH) through NBCC.
Is Online Counseling Suitable for All Issues?
Online Counseling is not appropriate for every issue, unfortunately. Self-harm and suicidal thoughts, active eating disorders, schizophrenia, paranoia, and severe depression are examples of disorders that should be treated in person.
Will My Insurance Company Reimburse for Online Counseling?
Some companies do offer benefits for online counseling. You may want to call your company for the specifics of your plan to see if you are covered.
If you would like to give online counseling a try, please reach out. We are happy to talk you through the first steps and help you determine if it's right for you.