Counseling for Women's Issues at Nova Terra Therapy
It's no secret that most women will experience their fair share of challenges in their lives. Even though we're living in the twenty-first century, many women still experience hardships related to their gender. In a broad sense, women's issues describe any event that affects a female's mental health. According to the CDC, women are more predisposed to anxiety and depression than men. This is due to several factors like hormones and gender stereotypes. Ultimately, it is important for mental health practitioners to understand the unique issues women face, so they can provide the most comprehensive treatment possible.
The therapists at Nova Terra Therapy specialize in treating a variety of women's issues. They will work with you to address the specific issues you are having in your life. Then, they will come up with a treatment plan that will help you find relief from the psychological symptoms you are having.
Counseling for Infertility
You've been longing to share the happy news that you're expecting. You want so badly to be pregnant, to have the luxury of complaining about normal pregnancy issues like swollen feet and stretch marks. It's painful when something that's so fundamental is denied to you.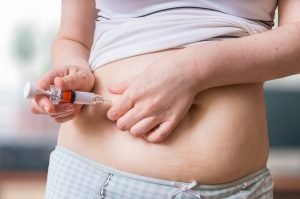 It's an incredibly hard time and while you consider all your options and weigh them, you may find you need support. Going through infertility issues is incredibly challenging for a woman. Maybe, you're weighing all your options to bring a child in the world. Or, maybe you're in the middle of infertility treatments. You may need help dealing with the roller coaster of emotions that you're experiencing. That's where the therapists at Nova Terra Therapy can help.
Elizabeth Brokamp has worked with many women to handle the myriad of feelings that come up during infertility. Whether it's the strain on your relationship, how you deal with people's well-meaning but painful questions, or what you can do to maintain your calm, you can talk about it in counseling. You don't have to worry about adding to your spouse's stress, sharing too much with your mom, or getting unhelpful tips from friends. Counseling is a time and a place for someone else to take care of you. We can help you cope with the emotional roller coaster you're experiencing. Then, you will learn coping techniques to handle anything that comes your way.
Postpartum Depression and Postpartum Anxiety Treatment
What happens when you just had a baby and don't feel like yourself? You chalk it up to lack of sleep or your worries about being a new mom. Other people say it's just baby blues. Or, they may say things like "of course, you're anxious; you're protecting a newborn!" Every symptom you have is someone else's idea of normal. So, you end up feeling a little crazy, guilty, and very much alone.
Unfortunately, women who are pregnant or have just given birth are at risk for developing mental health issues. This is due to multiple factors, including lack of sleep, shifting hormones, and the stressors that come from parenthood. Some new mothers are at a higher risk for postpartum depression or anxiety. This includes women who don't have much support from family or friends, whose babies have trouble feeding, who don't have a supportive partner, or who face economic uncertainty.
Regardless of what's causing your postpartum anxiety or depression, if these symptoms have stuck around for 3-4 weeks, and are impacting how you feel about yourself and/or your newborn, please seek help. You need the support. The kind that comes from someone objective, not just your worried, over-tired spouse. You need a therapist with experience with postpartum issues. This doesn't have to be your new normal. You can feel better. Counseling can help.
Please visit our depression page to learn more about prenatal or postpartum depression.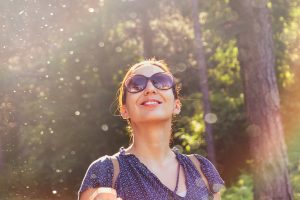 Therapy for Post-Adoption Depression
It's likely you spent months that turned into years in pursuit of becoming a parent. When you started your adoption journey, you probably imagined what it would be like to finally have your child in your arms. What you did not likely envision is that your reaction would be mixed. Now, you're filled with love, longing, anxiety, pride, fear, doubt, anger, loss, joy, and more. These emotions are complicated and sometimes they can even cause depression. Post-adoption depression is real. It doesn't mean that you aren't happy to finally have your child or that you're a bad parent. It is a sign that you need some support in sorting out your feelings. In fact, having a place to dump out the confusing emotions, and in growing in confidence as a parent.
Add to this that adoption, no matter how joyful an event, has meant a lot of loss for your child. So they may not respond to your loving overtures in the way that you expect. It may take time and be harder than you thought. Maybe, isn't like the fantasy that played out in your head before the adoption was finalized. But that doesn't mean that you're not cut out for parenting your child. You can get help coping with this struggle. Sometimes, getting help can alleviate some of the pressure on your relationship with your child and leave you happier and healthier. It can leave you with better coping skills to deal with the issues that arise from adoption.
Counseling for Mothers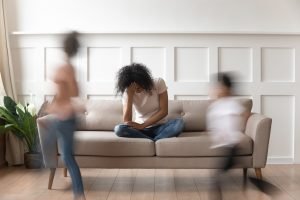 Being a mom, while it's a gift, can be complicated. It's not always easy to figure out how to handle the challenges that come up, merge your idea of parenting with your partner's or to sort out your own feelings. We also bring our past into our mothering. This means that if you had a neglectful, alcoholic, or narcissistic mom, it may be hard for you to know what "good enough" is in terms of parenting. You may be constantly pushing for perfectionism. And this can wear anyone out. It can lead to mental health issues. Trauma histories can flare-up, too especially when your child reaches the age you were when your trauma happened.
If motherhood is harder than you thought or you're finding yourself constantly on edge, consider reaching out. It's important to take care of yourself. Counseling will help you feel less guilty, less on edge, and more available to experience good feelings, like happiness, hope, and joy.
Counseling for Life Transitions
Stuff happens in our lives. Maybe your "stuff" is a divorce, a change in career, returning to work after staying at home, or becoming a caregiver. These changes can impact your mental health. Wanting or needing support with these issues doesn't mean that you have a mental health problem. Nor does it mean you are going to be in therapy forever. The therapists at Nova Terra Therapy can help you feel better. Maybe this will take three sessions, maybe it will take longer. We're prepared to support you as long as you need it. Our therapists believe in meeting you where you are. This is especially important for women, who typically have more than their share of obligations. So bring your struggles to counseling, we can help you.
Counseling Can Help
The women's issues discussed above can make life challenging. You may no longer feel like the woman you used to be, so you start blaming yourself for all the things gone wrong. Sadly, this only makes things worse. You are not at fault and your problems are normal. Many women face similar issues. This is why it's so important to seek help from a mental health professional when you're struggling.
In counseling, you will be provided with a safe space to discuss the feelings and thoughts you're having. You will be heard and respected. Counseling will provide you with an opportunity to process what's happening in your life and the emotions you're experiencing. Your therapist will provide you with a concrete set of tools to use to cope with future feelings that may arise during difficult moments. You will also learn tools to communicate how you're feeling to your loved ones. Ultimately, you and your therapist will collaborate to come up with a plan that will help you feel more confident to face your future.
Get Counseling for Women's Issues in Burke, VA
You do not have to struggle alone. Our therapists are available to walk beside you and partner with you to cope with any issue you may be facing as a woman.
To begin counseling in the Washington DC area, please follow these steps:
Get in contact with our Washington DC area counseling clinic to set up a free 15-minute phone consultation to determine if counseling for women's issues is right for you,
Meet with one of our female counselors who specializes in treating women's issues
Begin therapy and peace and healing!
Other services offered by Nova Terra Therapy:
In addition to providing counseling for women's issues Our Burke, VA counseling clinic offers a variety of comprehensive therapy services to adults in the Washington DC area. We hope you will make time to care for you and your mental health in therapy. We provide individual therapy, Cognitive Behavioral Therapy, anxiety treatment, depression counseling, relationship counseling, trauma treatment and PTSD treatment. We offer online counseling to Virginians. Please visit our blog for relevant articles on a variety of mental health topics and concerns. Reach out to our counseling clinic to learn more about the benefits of therapy and how we can help you.
Infertility treatments have mostly been discontinued, except in a few high-risk situations, and that can be devastating. (Photo...
Pregnancy bed rest is a deceptively simple term for a prescription that involves a radical reconfiguration of a woman's life.  Having...